Eduardo Sarmento is elected director of CEsA; Jessica Falconi and Alexandre Abreu, sub-directors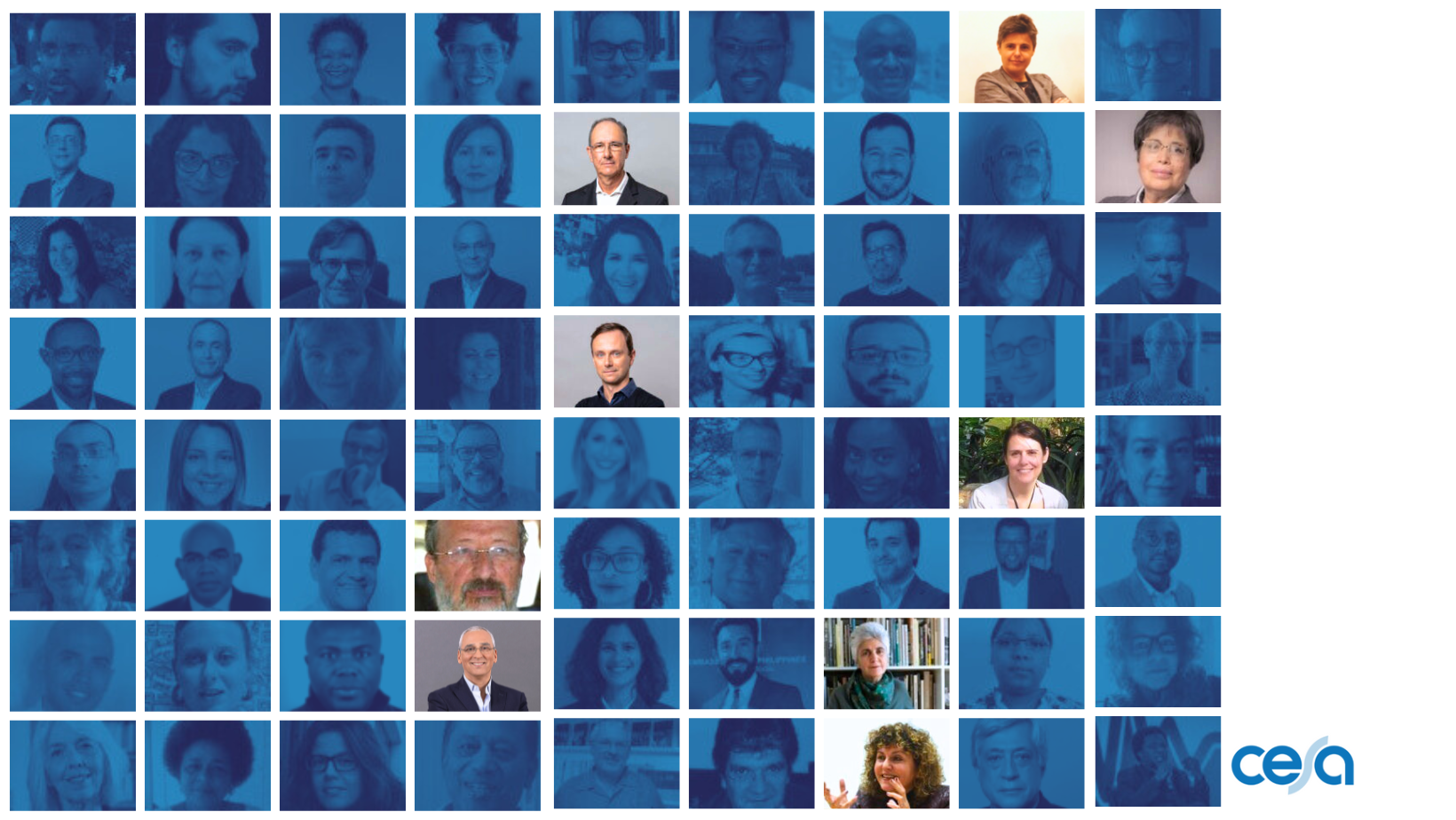 Eduardo Sarmento, professor at the Lisbon School of Economics and Management (ISEG/ULisboa), coordinator of the Masters in Development and International Cooperation (MDCI/ISEG/ULisboa) and integrated researcher at CEsA (CSG/ISEG/ULisboa), succeeds Luís Mah as director of the Centre for African and Development Studies (CEsA/CSG/ISEG/ULisboa), for a two-year term (2023-2025). The election took place at the CEsA Assembly on the 26th of July, 2023.
Eduardo Sarmento has a PhD in Economics with specialization in Tourism from ISEG/ULisboa and teaches several curricular units in the 1st, 2nd and 3rd cycle. He has coordinated numerous MSc and PhD theses in public and private university institutions. . He has published several books: from Statistics to Scientific Methodology and also on issues related to Marketing and the Sustainable Development of the Tourism Sector. At the same time he is an international consultant having participated in several projects, for instance, for the Government of Cape Verde and in the study of the location of the new Lisbon airport.
Sub-directors Jessica Falconi and Alexandre Abreu were also elected to compose the Board. To compose the Board of the Assembly, were elected Carlos Sangreman to be the president, Ana Mafalda Leite to be the the first secretary, and Joana Pereira Leite to be the second secretary. To compose the Fiscal Council, the president Vitor Magriço, the first secretary Elsa Fontainha and the second secretary Ana Sofia Ganho were elected.
Read more:
Get to know the governing bodies of the Centre for African and Development Studies for the 2023 – 2025 term
Author: CEsA Communication (comunicacao@cesa.iseg.ulisboa.pt)
Image: CEsA/Reproduction