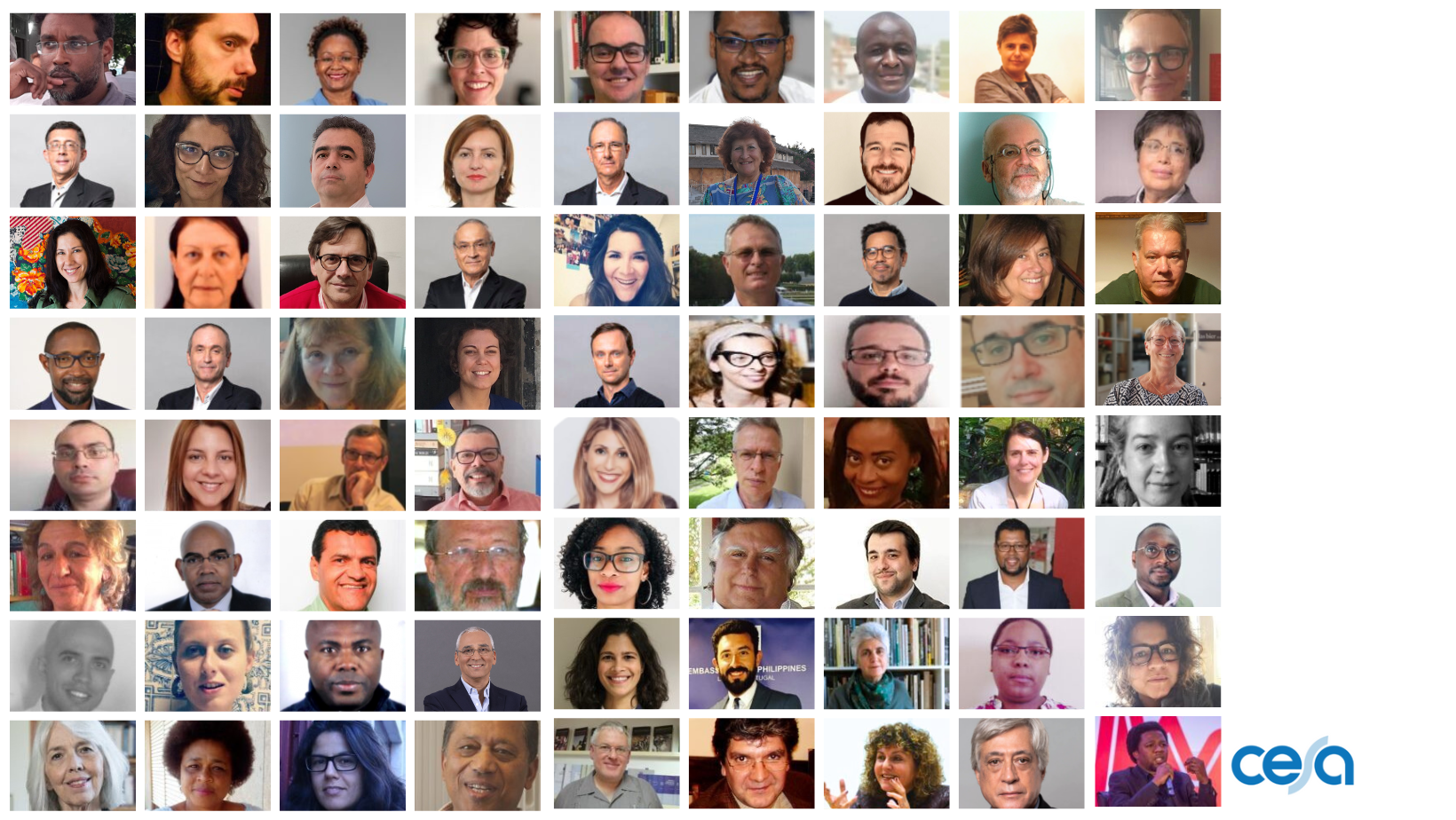 A reference in Development Studies since 1983
CEsA – Centre for African and Development Studies is one of the oldest research centres dedicated to Development Studies in Portugal. Founded in 1983, it celebrates its 40 years of existence in 2023. It is a private, non-profit association. It is on of the research centres integrated in the Centre for Research in Social Sciences and Management (CSG) research consortium of ISEG – Lisbon School of Economics and Management, Universidade de Lisboa. It is also a member of the R&D research network of the Foundation for Science and Technology (FCT) and Premium Member of the European Association of Development Research and Training Institutes (EADI).
Research
CEsA is dedicated to economic, political, social and cultural research in the area of Development Studies, with a focus on countries in Africa, the Asia-Pacific Region, and Latin America. CEsA's research team comprises more than 100 researchers.
The Centre's research activities englobes two lines of research: 1. Economics, Development and International Cooperation, and 2. History, Cultures and Identities. These two lines of research cover the following subject areas: development economics and policy; sociocultural aspects of development; globalisation and development cooperation; development dynamics; Africa's social and economic history; literary, visual and cultural studies; and African and Afrodiasporic mobilities and identities.
Teaching
CEsA also has an important role in teaching at ISEG, specifically with regards the Masters in Development and International Cooperation (MDCI) and the PhD in Development Studies (PDED). This relationship is assured in various ways, namely through representation CEsA as a member of the Scientific and Pedagogical Committee of MDCI and PDED; by supporting and teaching several of the course units of these two degrees; and by supervising student's' dissertations and theses. CEsA also regularly organises international seminars and conferences that enable MDCI and PDED students to be in permanent contact with leading-edge research in their respective areas.
Rules for the submission of Working Papers to CEsA
Click on the icon below to download our online brochure: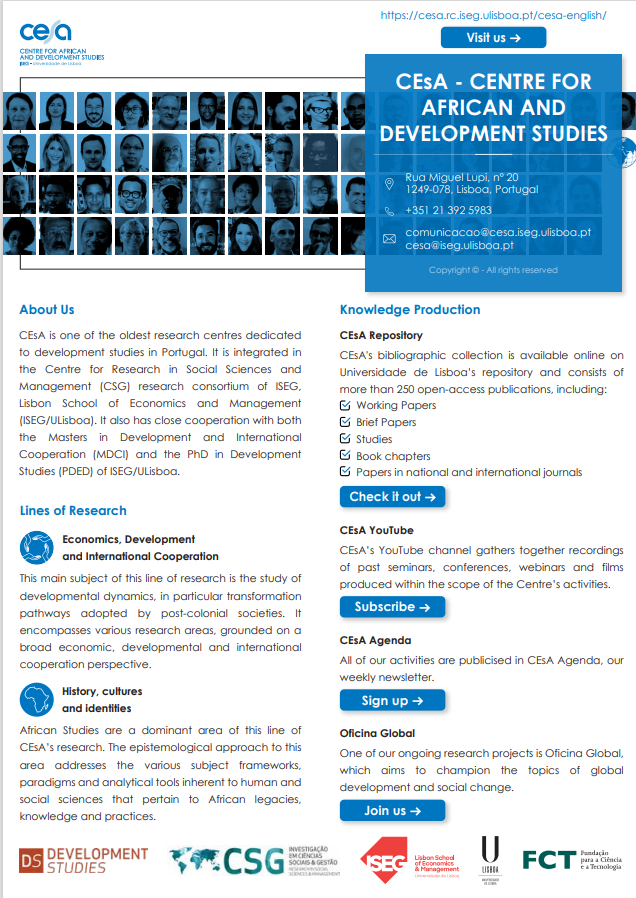 Listen to the statement from Prof. João Estêvão on the history of the foundation of the CEsA (only in Portuguese – transcription in English available HERE):