CEsA researchers Ana Mafalda Leite, Jessica Falconi and Doris Wieser are members of the Scientific Committee of the 1st International Conference on Cape Verdean Literature, taking place in Lisbon in 2024

CEsA researchers
Ana Mafalda Leite
,
Jessica Falconi
, and Doris Wieser (CEsA/CSG/ISEG/ULisboa) have joined the Scientific Committee of the
First International Conference on Cape Verdean Literature
, whose theme is "Critical History of Cape Verdean Literature – from the origins to 1960: Almanacs, claridade and certeza". The international conference will take place between the 4th and 6th of July, 2024, at FCSH – Universidade NOVA de Lisboa (NOVA FCSH) and Centro Cultural de Cabo Verde (CCCV), in a hybrid format (in person and online).
The event is supported by Centro de Humanidades/NOVA FCSH/UAc (CHAM) of the Faculdade de Ciências Sociais e Humanas, Universidade NOVA de Lisboa (NOVA FCSH); Fundação para a Ciência e a Tecnologia (FCT) of the Centro de Literatura Portuguesa – Universidade de Coimbra (CLP – UC); Embassy of Cape Verde in Portugal; Centro Cultural de Cabo Verde (CCCV) in Lisbon; Biblioteca Nacional de Cabo Verde (BNCV); Universidade de Santiago (US), in Cape Verde; WomenLit (PTDC/LLT-LES/0858/2021) – CHAM; hosted by FCSH NOVA Lisboa, in partnership with CES and CEAUL/ULICES.
Call for papers
The First International Conference on Cape Verdean Literature oppened a call for papers with deadline until January 20th, 2024. Chapter proposals must be submitted to the following email address:
conflitcritcv@gmail.com
. It should include the title of the presentation, the name of the author, institutional affiliation, summary (no more than 150 words, in Portuguese or in English), five key words, a short biography (up to 100 words). More information available in Portuguese (
click here
) and English (
click here
).
Get to know our researchers: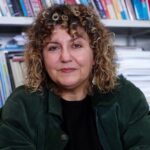 Ana Mafalda Leite
Ana Mafalda Leite is the First Secretary of the CEsA General Assembly Board. Poet and essayist. Associate Professor with Aggregation at the Faculty of Arts of the University of Lisbon (FLUL-UL) with a Ph.D. in Portuguese Literature/African Literature in Portuguese (1989) and a Master's degree in Brazilian and African Literature. She began her degree in Romance Philology at Eduardo Mondlane University and completed at FLUL in 1978. Since 2005, she has been an integrated research member of CEsA/CSG/ISEG/ULisboa. In her research activity within the framework of CESA, she directed three projects funded by the FCT on African Literature, Post-colonial and Cultural Studies, and Indian Ocean Studies (2008-2011; 2013-2015; 2016-2020), which resulted in several publications. She has contributed with her work to a critical dissemination of Portuguese-speaking African literature and developed activities as a researcher and visiting professor at several African, Brazilian, American, and European universities. Member of the Editorial and Scientific Board of several African studies journals. Member of the Mozambican Writers Association (AEMO) and Honorary Member of the Angolan Academy of Letters (AAL). His current research focus on Comparative African Literature, Environmental Humanities, World Literature, and Indian Ocean Studies.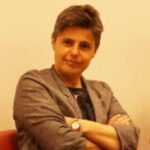 Jessica Falconi
Jessica Falconi is Sub-Director of CEsA (2023-2025 Term). PhD in Iberian Studies at University of Naples "L'Orientale". Her dissertation was about representation of national identity in mozambican poetry and was published in Italy in 2008. Between 2007 and 2013 she was lecturer at the same university in Portuguese and Brazilian Literature, and Portuguese Language and Translation. In 2017 she concluded her post-doctoral fellowship funded by FCT at the Center for African, Asian and Latin American Studies (CEsA/CSG/ISEG/ULisboa). She is Visiting Professor at Universitat Autónoma de Barcelona and coordinator of the Portuguese Language Center/IP Camões. She has published various articles in international journals and was co-editor of a book of interviews with Angolan and Mozambican writers. She is member of the team of the NILUS Project (CESA/FCT), Narratives of the Indian Ocean in the Lusophone Space.
Read more:
Jessica Falconi is a guest editor of the "Routledge Studies in Cultural History" Series
Author: CEsA Communication (comunicacao@cesa.iseg.ulisboa.pt)
Images: Reproduction