CEsA Digital Magazine #1 | Research: After a pause due to the pandemic, the international seminar, In Progress, returned to CEsA with presentations and discussions on ongoing research on Africa

The 4th International Seminar on Social Sciences and Development in Africa (In Progress) was held at ISEG on 28 and 29 November 2022
There were two full days, with 15 presentations of ongoing research, distributed over five panels, and a special conference on the colonial genesis of development, given by researcher Cláudia Castelo (ICS/ULisbon). This was the hectic scene at the last International Seminar on Social Sciences and Development in Africa (In Progress 4), which returned to the Centre for African and Development Studies (CEsA) for its fourth event on 28 and 29 November 2022 after a pause due to the restrictions imposed by COVID-19.
The event which is held every two years was organised by CEsA researchers Iolanda Évora, Sónia Frias and Sílvia Amaral. The scientific committee is made up of CEsA researchers Iolanda Évora, Sónia Frias, João Estêvão and Alexandre Abreu.
The seminar is aimed at master's degree and PhD students and proposes to be a space for reflection on social studies on contemporary Africa and its development. The focus is peer presentation of ongoing research and the aim is to create a space for sharing and exchanging ideas. The sessions are moderated by professors and senior researchers, who lead the discussions and, thus, also come into contact with the students' experiences and research.
In-person meeting
For the first time, this fourth event was in hybrid format, with three remote presentations and 12 in-person presentations. Organiser Sónia Frias pointed out that despite adapting to the online environment, the focus of In Progress is still in-person meetings between researchers. "Research work is often a solitary affair and I realise that the students need to actually meet each other, get to know each other, talk and exchange ideas. Zoom is great for lots of things, but not for combating the solitude that always ends up defining academic work", said the researcher.
Frias explained that face-to-face meetings foster and strengthen some important aspects for academic gatherings, such as solidarity, companionship and sharing ideas. "At the in-person event, apart from the working session, we all meet up during the coffee break, which is an informal moment that is normally very productive because conversation is generated, about the work too, the atmosphere becomes familiar, which allows for empathy and sharing experiences, as well as e-mails and phone numbers… We are going to facilitate remote presentation for those unable to come to Lisbon, but this will be the exception rather than the rule", she said.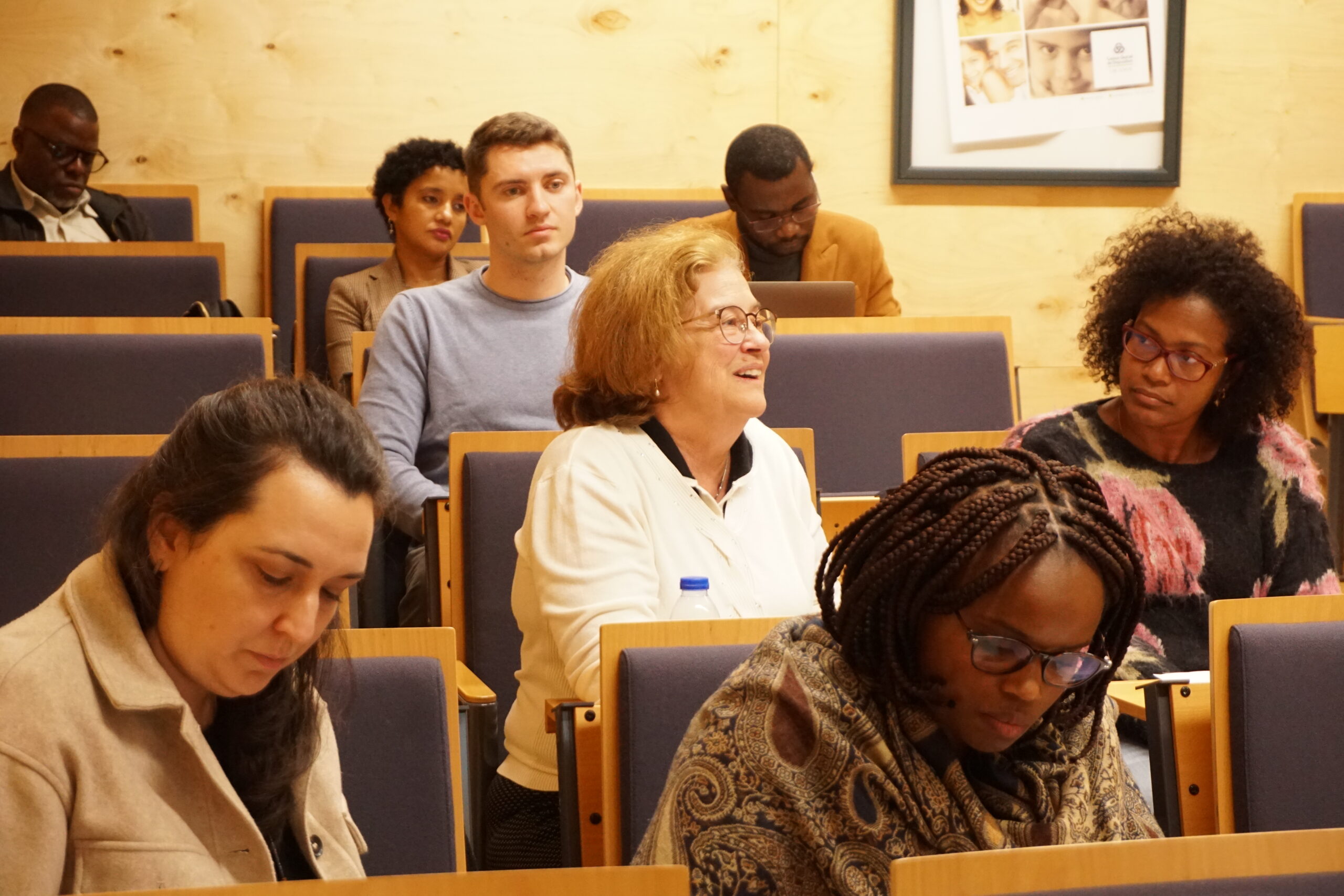 Subject areas
One of the goals of In Progress is to identify the subject areas that are of the most interest to researchers at the moment. The organiser and ISEG professor, Iolanda Évora, made an assessment of subject dynamics over the events: "Some subjects remain, such as development cooperation strategies, while others that were present at previous events were absent from this fourth event, such as the subject of populations, welfare and social change".
Methodological tool
The fifth event, set for 2024, will coincide with the celebration of the 50th anniversary of the independence of the Portuguese ex-colonies and also the 40th anniversary of the foundation of CEsA, which Évora believes to be a favourable setting for making an assessment of the In Progress seminar itself. "We want to do some critical reflection on the path taken and the development of the subjects and approaches linked to Africa. In Progress is a methodological tool. Therefore, we have to make an analysis that takes this critical issue into account", she explained.
Sónia Frias added that the event is also an opportunity for students to begin discussing methodological possibilities other than the traditional methodologies. "This is learnt in fieldwork and people who have this experience have an obligation to alert others to take this difference into account in their work. And this is where In Progress comes in, to encourage students to think about new and different possibilities."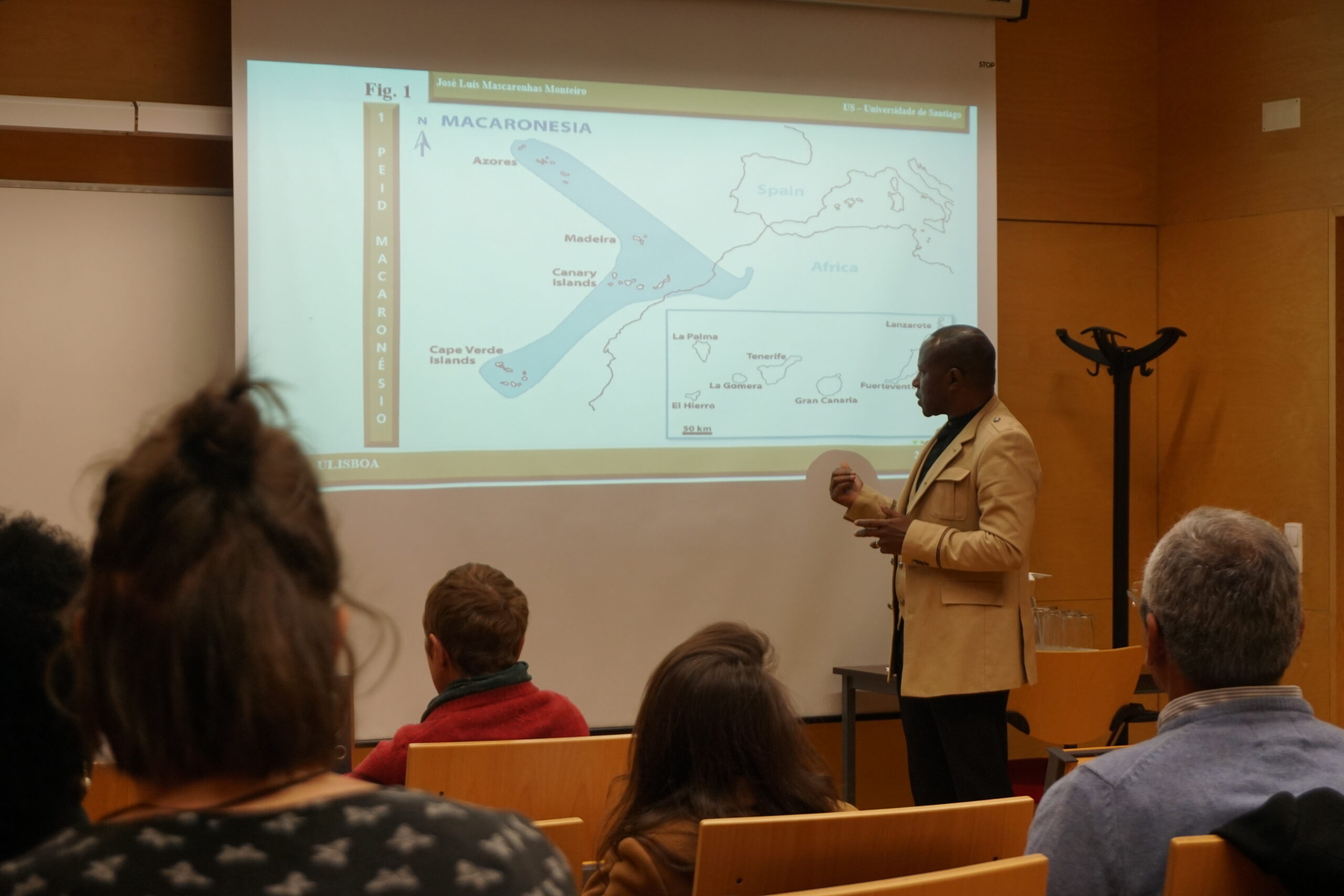 Pertinence to Africa
The upcoming In Progress events will therefore seek to move the debate towards encouraging discussion both on the methodological aspects of research on Africa and the pertinence of the research developed in social sciences about Africa — given that both the work presented and the event itself are positioned under the umbrella of social sciences produced in Europe.
"It's looking at there from here, so we have to be aware of the pertinence of our studies in relation to what's being discussed in Africa about African societies", said Évora. "It is precisely from this perspective that we have the opportunity to discuss our research individually and understand that it falls under a wider field of development and cooperation, and a still wider field of social sciences and even human sciences", according to the researcher.
Read more:
International seminar In Progress 4, on social sciences and development in contemporary Africa, will take place on November 28 and 29 at ISEG
Text published in issue n. 1 of CEsA Digital Magazine. Authorship: Marianna Rios/Communication CEsA. Editing: Sónia Frias/CEsA Board and Filipe Batista/Communication CEsA. Translation: Inês Hugon. Design: Felipe Vaz.