CEsA Digital Magazine #1: Editorial Note by Sónia Frias, member of the CEsA Board

The Editorial Note for issue n. 1 of the CEsA Digital Magazine was written by Sónia Frias, member of the CEsA Board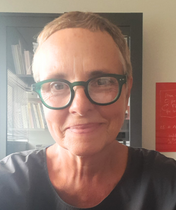 At CEsA, we've begun 2023 with energy and renewed hope for better days to come. 
With the pandemic under control, it feels good to get out of the house and go back to our other places again, working as a team, thinking about initiatives and projects around a meeting table, during the coffee break or at a working lunch. But it was during the pandemic, with the support of videoconference platforms, that we first starting discussing and planning some of our most interesting initiatives for this year. 
I'd like to highlight the EADI CEsA Lisbon Conference 2023: Towards New Rhythms of Development, which will be held at ISEG in Lisbon from 10 to 13 July. The conference is co-organised by CEsA and EADI (European Association of Development and Training Institutes), with the participation of colleagues from different countries and continents. It will undoubtedly be an excellent conference and an opportunity for meeting and discussing an wide variety of subjects and issues. 
Apart from this important event, CEsA will also have its normal plan of projects and initiatives. It is important to highlight the conclusion of the AFRO-PORT Project – coordinated by our researcher Iolanda Évora, and co-coordinated by Inocência Mata (FLUL/University of Lisbon), with the support of Mila Dezan (MDCI/ISEG/University of Lisbon). AFRO-PORT was considered to be one of the most interesting projects on the subject of Afrodescendants in Portugal. This project organised conferences and discussions of great interest and designed different cultural activities in various formats, with the participation of several groups in civil society, Afrodescendants or not,  associations and academia. The project exposed silent realities and tacit coexistence, confronting us with issues such as racism, poverty, participation, and showing us much of the marginal side of the Lisbon region.  
It is also important to highlight the Cinema and Decolonisation: Mozambique in focus project, undertaken by CEsA researcher Jessica Falconi and director Isabel Noronha, with extremely interesting film sessions on the social, political and other realities of Mozambique in this particular case. The first presentation was in November 2022 and it will end in July 2023. The sessions are held at ISEG on Saturday mornings and, given the importance and interest of these projects, it is important to call attention to the calendar (see here). 
The In Progress 4 – International Seminar on Social Sciences and Development in Africa was concluded on 28 and 29 November 2022. It was coordinated by researchers Iolanda Évora and Sónia Frias with the assistance of Sílvia Amaral. These seminars are held every two years and are aimed at master's and PhD students researching into and/or about African countries. The participants are invited to present their papers, followed by very rich and interesting discussion periods. The participants are then give the opportunity of having their papers published in a specific e-book. 
We have continued the CEsA Thinks seminars. A work cycle that ended in February with a conference on the Effects of Climate Change on Businesses in Retail Food Industry and Responses in Nigeria. The conference was presented by Professor Auta Elisha Menson (Kaduna State University) and discussed by our researcher Vincent Agulonye. 
Today we are launching the CEsA Digital Magazine. A biannual digital magazine, providing a new project to the community and particularly geared towards scientific dissemination.
Finally, it gives me great pleasure to remind you that… CEsA was founded in 1983, which means it will be celebrating its 40th anniversary this year. We're getting the party ready as it's important to celebrate both our journey and the important work done in African Studies and Development, as well as the new plans and the will to continue journeying towards an open future. 
There isn't much space; choices will have to be made. I've pointed out some of the initiatives that I find more interesting or more pressing. But you can find out much more on the CEsA Digital Magazine. Take a look! 
In this issue:
CEsA Digital Magazine # 1 | Research: The AFRO-PORT project is coming to an end but leaves behind a pioneering legacy in research into Afrodescendants in Portugal
CEsA Digital Magazine # 1 | Research: The "Cinema and Decolonisation: Mozambique in focus" cycle combines cinema, memories and narratives about decolonisation and its milestones in monthly film clubs at ISEG
CEsA Digital Magazine # 1 | Interview: CEsA and EADI jointly organised this 2023 event, which will be the largest European conference on development studies
CEsA Digital Magazine # 1 | Research: After a pause due to the pandemic, the international seminar, In Progress, returned to CEsA with presentations and discussions on ongoing research on Africa
CEsA Digital Magazine # 1 | CEsA 40th Anniversary: CEsA has made the complete collection of working papers produced over its 40 years of existence of the research centre available in digital format
CEsA Digital Magazine # 1 | Research: The "CEsA Thinks" seminars cycle brings innovation to the PhD in Development Studies by encouraging the presentation, discussion and publication of the work done by the doctoral students
CEsA Digital Magazine # 1 | Video: Statement from Prof. João Estêvão on the history of the foundation of the CEsA (only in Portuguese)
Get to know the CEsA:
Text published in issue n. 1 of CEsA Digital Magazine. Authorship: Sónia Frias/CEsA Board. Editing: Marianna Rios and Filipe Batista/Communication CEsA. Translation: Inês Hugon. Design: Felipe Vaz.