ISEG Graduation Ceremony awards certificates to graduate PhD and Masters' students in Development Studies
Graduates of the PhD Program in Development Studies (PDED, ISEG/ICS/IGOT/ISA/ULisboa) and the Masters Program in Development and International Cooperation (MDCI, ISEG/ULisboa) were awarded their certificates in the 2022 Graduation Ceremony held on September 9, 2022, at ISEG.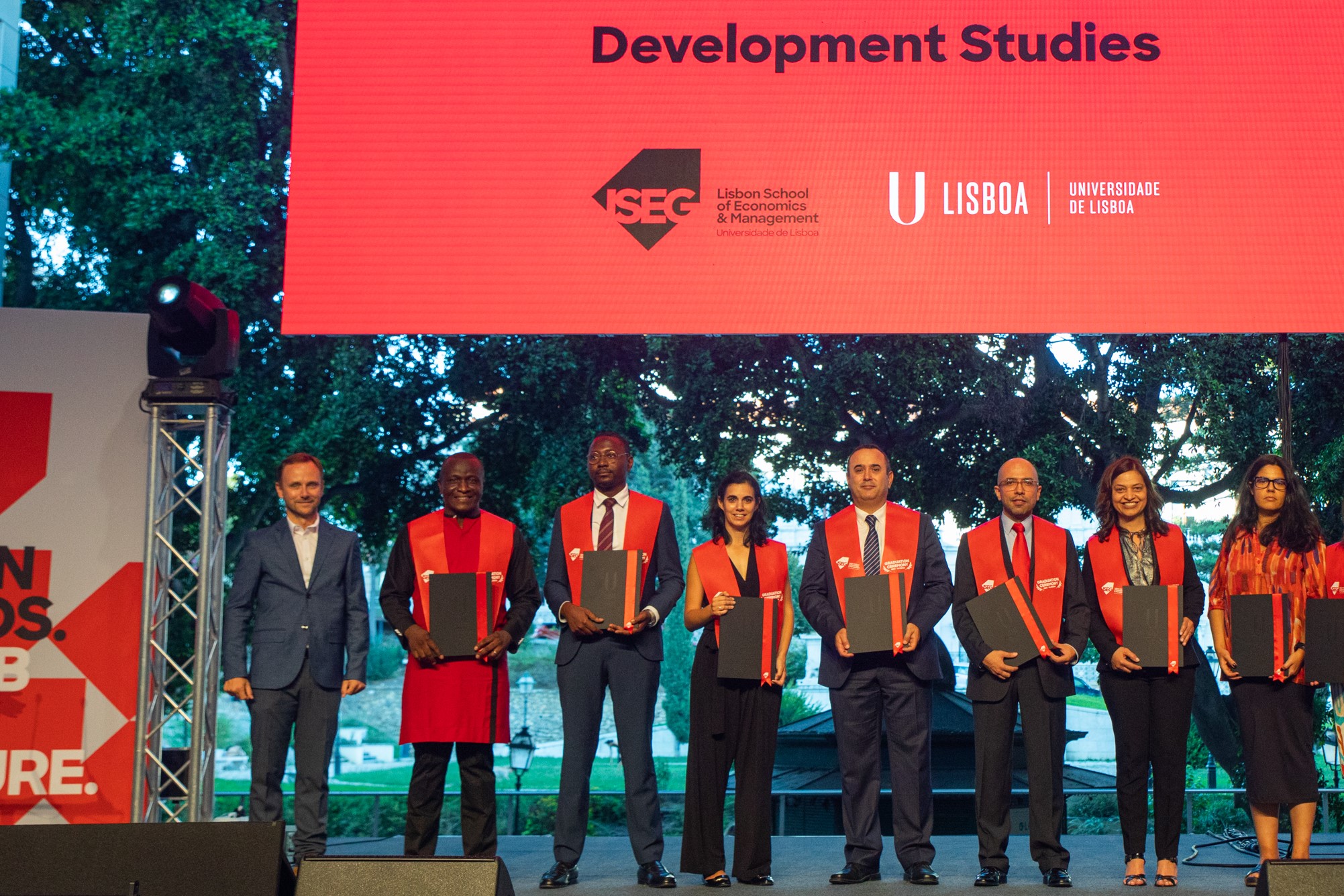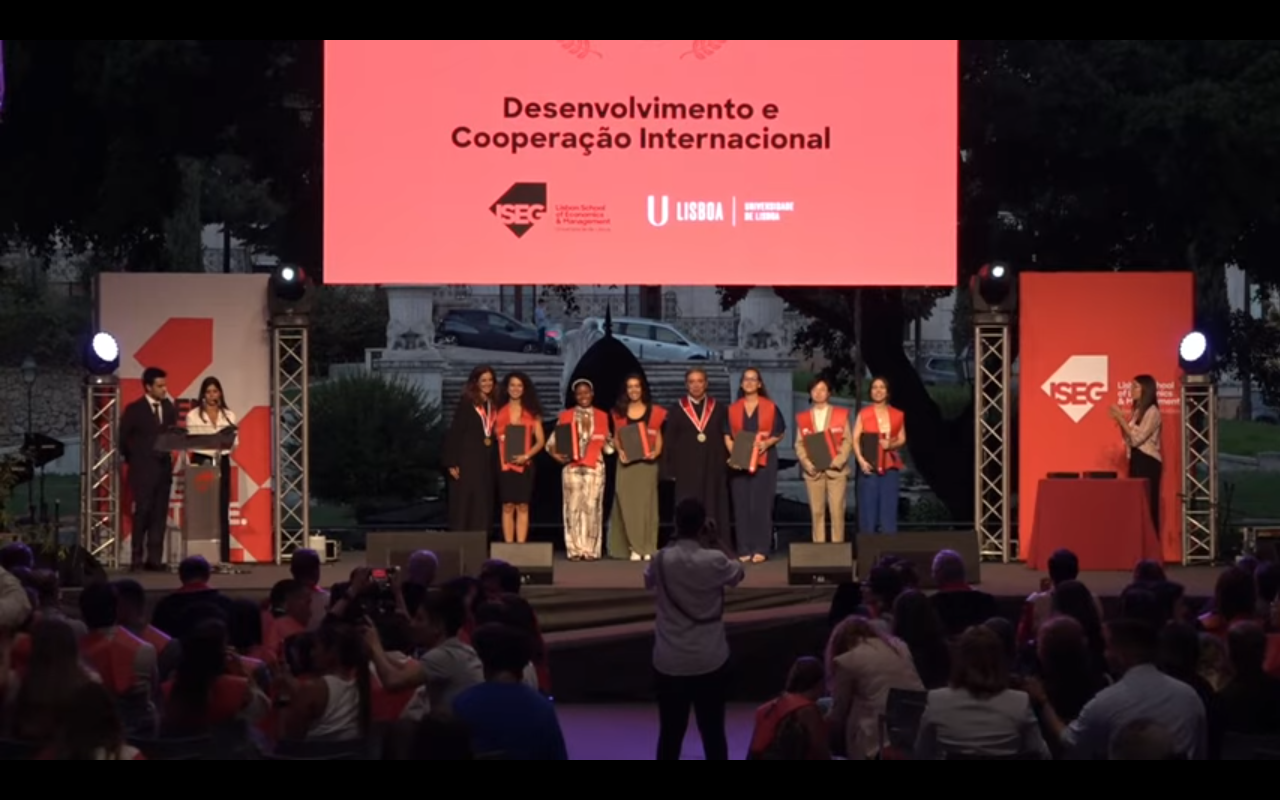 The Master's graduates are: Andressa Prado, Beatriz Sá, Catarina Leão, Daniela Fernandes, Emerson Santana, Flávia Gorgulho, Gonçalo Lúcio, Gustavo Costa, Haiyun Wu, Hou Jingying, Indira Lukeny Pedro de Araújo, Janine Alexandra da Silva Duarte, Jean Vieira, Jiang Luo, João Rabita, Lei Hao, Liu Zhaoning, Manuel Belo, Mariana Duarte, Mariana Jadaugy, Mariana Silvério, Phillip Sgrillo, Renata Vieira de Assis, Rita Gonçalves, Teresa Garcia, Tracy Jamu e Yu Youhai.
The PhD's graduates are: Alano da Fonseca Soares Sicato, Ana Luisa Paulino Coutinho, Asif Dawar, Daniel Adayi, Diogo Maia, Fabian Garzon-Cuervo, Joana Joaquim, Lawrence Sciberras, Maria Silva, Maria Afonso, Mojgan Chapariha, Pedro Duarte, Rosa Andrade, Subarna Basnet, Susana Brissos e Uzoma Agulonye.
We congratulate our PhDs and Masters' graduates! The CEsA (CSG/ISEG/ULisboa) is part of to the Scientific and Pedagogical Committee of the PDED and the MDCI, supporting lectures of curricular units, organization of seminars and academic events, and supervising students' final papers and theses, framing them in the research lines of the Center.
The 2022 Graduation Ceremony can be watched below and on ISEG's YouTube channel (click here)