Ana Luisa Silva/CEsA publishes a chapter on NGOs and Innovation in the book "A Research Agenda for Civil Society" (Edward Elgar)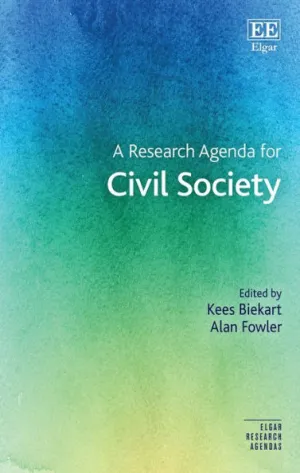 CEsA researcher Ana Luisa Silva has published the article "NGOs and Innovation", produced within the scope of her PhD thesis for the Program in Development Studies (PDED/ISEG). The article is part of chapter 10 of the book "A Research Agenda for Civil Society" (Edward Elgar). The publication maps a wide range of civil society research perspectives and provides a critical insight into the future of research in this area of knowledge, taking into account the domestic outcomes of major geopolitical changes and the increasing shift towards authoritarian and populist systems of governance.
The book will be presented in an online event on November 8, 2022, at 3pm (Lisbon time) (click here for more information).
Presentation of the book "A Research Agenda for Civil Society" (Edward Elgar)
November 8, 2022
3 pm (Lisbon time)
More information: https://www.istr.org/events/EventDetails.aspx?id=1680647&group=
More about the author:
Ana Luísa Silva is an international development practitioner and researcher. She has a background in Political Science and International Relations and completed an MSc in Development Studies at the London School of Economics and Political Science in 2009. Between 2009 and 2015 she worked as an NGO Project Manager for British NGO Transaid (specialising in transport and development issues) in Nigeria, Madagascar and Mozambique, implementing innovative solutions to improve transport systems for healthcare access in remote areas. Most recently, she engaged with the European startup eco-system organising events to connect investors to innovators working on greener and more sustainable solutions in the energy, water, waste management, agriculture, transport and other key sectors which need transformational change for a sustainable future. Since 2017, she is back to academia, pursuing a PhD in Development Studies at ISEG (Lisbon School of Economics and Management) – Universidade de Lisboa. She is currently conducting research on how the development cooperation sector is supporting innovation for sustainable development and how this innovation-push is impacting development practice, with a focus on development Non-Governmental Organisations (NGOs).
Author: CEsA Communication Team (comunicacao@cesa.iseg.ulisboa.pt)
Image: CEsA/Reproduction