Conversation "Territórios da Memória"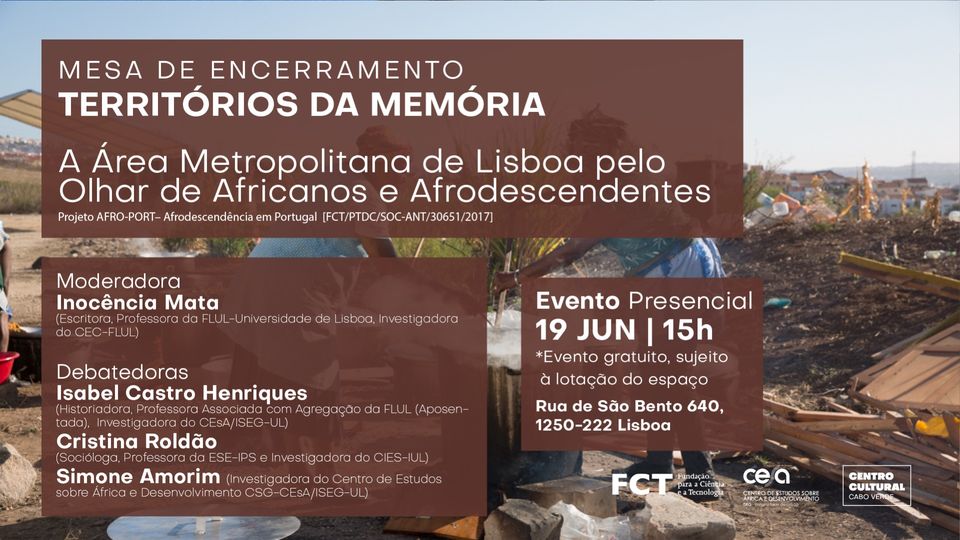 Territórios da Memória, a conversation between Isabel Castro Henriques, Cristina Roldão and Simone Amorim, with moderation by Inocência Mata, at Centro Cultural Cabo Verde, Saturday, dia 19, at 3:00 pm.
The conversation takes place within the scope of the AFRO-PORT project, coordinated by Professor Iolanda Évora, hosted by CESA – Centre African and Development Studies at ISEG.
The event will be broadcast online from @CCCV.PT (Facebook).