CEsA researcher Olga Iglésias presents an article on Samora Machel's legacy at an International Conference in Mozambique

CEsA researcher Olga Iglésias (CEsA/CSG/ISEG/ULisboa) will present the article "O Legado Samoriano para uma nova Linha da Frente" (Samora Machel's Legacy for a new Front Line, in English) between November 1st and 3rd, 2023 at the Conferência Internacional Samora Machel e a África Austral: Desafios de Convivência Pacífica e Desenvolvimento Sócio-económico dos Povos da Região: de 1960 ao séc. XXI (International Conference Samora Machel and Southern Africa: Challenges of peaceful coexistence and socio-economic development of the peoples of the region: from 1960 to the 21st century, in English), at Universidade Pedagógica in Maputo, Mozambique.
More information can be checked out on the Conference website: http://www.upmanica.up.ac.mz/component/content/article/94-noticias/300-conferencia-internacional-samora-machel-e-a-africa-austral?Itemid=437
About our researcher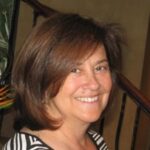 PhD in Economic and Social History (2009) and Post Doctorate (2016), having investigated the associative movement in Mozambique (1908-1974), she has presented the results of her research in national and international conferences and journals. Associated to CEsA/CSG/ISEG/UL (2009) and CTROP (2021), she is part of the IHC/FCSH/UNL (2013) as Integrated Researcher. She supervises Master's and PhD thesis and is part of networks of researchers, such as the Iberian Network of African Studies.
More information on Olga Iglésias research profile: https://cesa.rc.iseg.ulisboa.pt/investigacao/investigadores/oiglesias/
Author: CEsA Communication Team (comunicacao@cesa.iseg.ulisboa.pt)
Image: WINIR/Reproduction