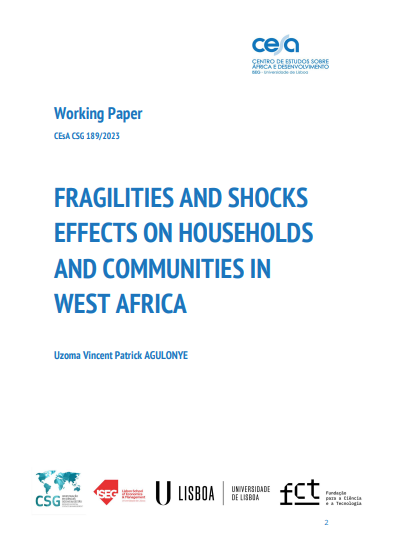 Abstract:
Shocks are drivers of fragility yet most works on fragility in Africa use the tag "fragile state(s)" with less focus on the drivers of fragility in its institutions, states, and economies. Shocks are cardinal to the entrenchment or stability of any system. The Covid-19 pandemic revealed how fragile the world is including the "developed" or "advanced" systems. Today, households, businesses, and communities in most parts of Sub-Saharan Africa suffer the effects of a triple whammy (climate change, the pandemic and Russia/Ukraine War) including effects of history and an unfavourable global system all of which leaves them in hunger, poverty and vulnerable conditions. Fragilities and Shocks Effects on Households and Communities in West Africa used secondary sources to revisit the effects of these shocks on households, and communities in West Africa through the lens of common resources. The recent shocks effects prevalent in all these countries is higher than reported and would affect West Africa´s growing population in the foreseeable future with the absence of safety nets or effective interventions. The absence of shocks preparation in the subregion is not sustainable and adds up to the sustenance of the revolving circle of fragility in the subregion.
Quotation:
Agulonye, U.V.P. 2023. "Fragilities and Shocks Effects on Households and Communities in West Africa". Instituto Superior de Economia e Gestão – CEsA/CSG – Documentos de Trabalho nº 189/2023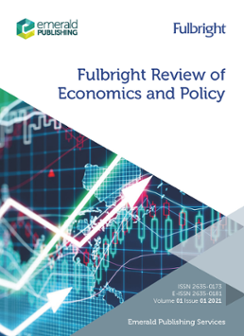 Abstract:
The purpose of Common causes in grassroot development: a case for community-based and community-driven response in the postpandemic era is to determine the impact of community-based and driven approaches during the lockdowns and early periods of the pandemic. The study examines the impact and perceptions of the state-led intervention. This would help to discover a better approach for postpandemic interventions and policy responses. This article used the inductive method and gathered its data from surveys. In search of global opinions on COVID-19 responses received in communities, two countries in each continent with high COVID-19 infection per 100,000 during the peak period were chosen for study. In total, 13 community workers, leaders and members per continent were sampled. The simple percentile method was chosen for analysis. The simple interpretation was used to discuss the results. The study showed that poor publicity of community-based interventions affected awareness and fame as most were mistaken for government interventions. The study found that most respondents preferred state interventions but preferred many communities or local assessments of projects and interventions while the projects were ongoing to adjust the project and intervention as they progressed. However, many preferred community-based and driven interventions.
Quotation:
Patrick-Agulonye, U.V. (2021). "Common causes in grassroot development: a case for community-based and community-driven response in the postpandemic era" Fulbright Review of Economics and Policy, Vol. 1 No. 2, pp. 186-204. https://doi.org/10.1108/FREP-09-2021-0056