Multilateral Development Banks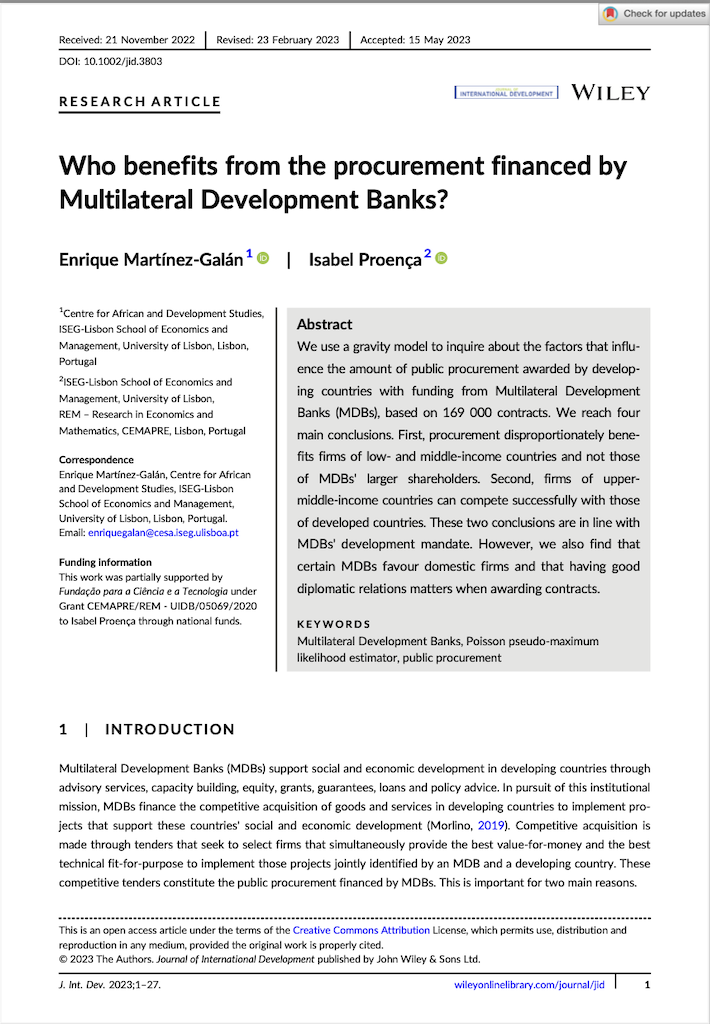 Abstract:
We use a gravity model to inquire about the factors that influence the amount of public procurement awarded by developing countries with funding from Multilateral Development Banks (MDBs), based on 169 000 contracts. We reach four main conclusions. First, procurement disproportionately benefits firms of low- and middle-income countries and not those of MDBs' larger shareholders. Second, firms of uppermiddle- income countries can compete successfully with those of developed countries. These two conclusions are in line with MDBs' development mandate. However, we also find that certain MDBs favour domestic firms and that having good diplomatic relations matters when awarding contracts.
Quotation:
Martínez-Galán, E., e Proença, I. (2023). Who benefits from the procurement financed by multilateral development banks? Journal of International Development, 1– 27. https://doi.org/10.1002/jid.3803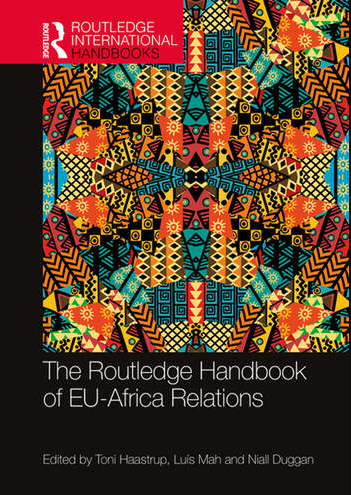 Abstract:
This handbook provides a comprehensive overview of the changing dynamics in the relationship between the African continent and the EU, provided by leading experts in the field. Structured into five parts, the book provides an incisive look at the past, present and potential futures of EU-Africa relations. The cutting-edge chapters cover themes like multilateralism, development assistance, institutions, gender equality and science and technology, among others. Thoroughly researched, this book provides original reflections from a diversity of conceptual and theoretical perspectives, from experts in Africa, Europe and beyond. The handbook thus offers rich and comprehensive analyses of contemporary global politics as manifested in Africa and Europe. This handbook will be an essential reference for scholars, students, researchers, policy makers and practitioners interested and working in a range of fields within the (sub)disciplines of African and EU studies, European politics and international studies. The Routledge Handbook of EU-Africa Relations, by Luís Mah (researcher for the Centre for African and Development Studies), Nial Duggan and Toni Haastrup is part of the mini-series Europe in the World Handbooks examining EU-regional relations and established by Professor Wei Shen.
Quotation:
Mah, Luís, Duggan, Nial & Haastrup, Toni (2021). The Routledge Handbook of EU-Africa Relations. Routledge. ISBN 9781315170916.