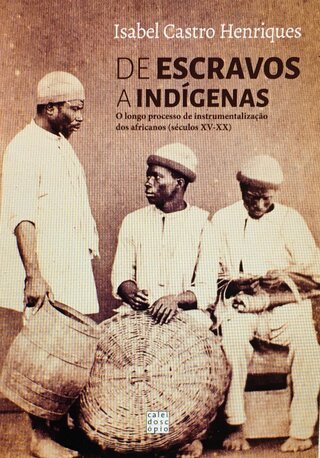 Abstract:
De Escravos a Indígenas: o Longo Processo de Instrumentalização dos Africanos (Séculos XV-XX), which brings together a set of texts written over forty years and dispersed in publications of diverse nature, not always easily accessible, aims to contribute to a renewal of historiography on the relations between Portugal and Africa, in the specific field of the forms of instrumentalisation of Africans carried out by the Portuguese for almost five centuries. A long process, whose internal nature proved capable of metamorphosis and reconversion in the nineteenth and twentieth centuries, ensuring the continuity of the violent 'use' of African populations, resorting to a new classificatory apparatus – savages, indigenous, assimilated – aimed at keeping Africans within the sphere of Portuguese domination, contributing to legitimising their enslavement and fixing distorting interpretations of History.
If a first line of study aims to review the history of slavery and slave trafficking and their ideologies in spaces of Portuguese 'occupation' like Angola, a second line of study privileges iconographic documents as historical sources, emphasizing their historical and informative dimension. Finally, the third line of this study seeks to highlight the evolution of the process of Portuguese instrumentalisation of Africans, which resorts to unprecedented classificatory categories – savage, indigenous, assimilated – and to practices that emerge from the slave labour of the past to ensure the colonial exploitation of African populations.
Value judgments, commodification, objectification, exploitation, ridiculing of African men fabricated Portuguese imaginaries that reduced the black/African to slavery, the savage/indigenous to lazy, thieving and drunk, the assimilated/'civilised' to a ridiculous and negative copy of the white/Portuguese, enshrining the inferiorization of Africans, and in the same movement, glorifying the Portuguese 'race', hierarchizing the humanities and valuing the dimension and nature of the Portuguese actions, first slave-owning and then colonialist, that have left their mark on Portuguese society to this day.
Quotation:
Henriques, Isabel C., De Escravos a Indígenas: o Longo Processo de Instrumentalização dos Africanos (Séculos XV-XX), Lisboa, Ed. Caleidoscópio, 2019.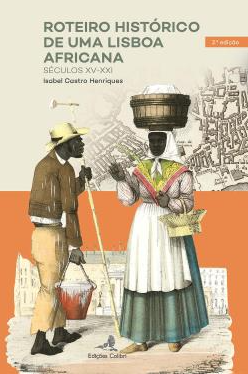 Abstract:
Lisbon, a city of as many valleys and hills as there are myths surrounding its history and the people who invented it, stretches along the Tagus, where the river ends its course through Iberian land and plunges into the Atlantic Ocean. Lisbon was born on the hill of São Jorge Castle, where a Bronze Age settlement left its traces, which crossed with many other marks engraved by Greeks, Phoenicians, Lusitanians, Romans, Visigoths, Arabs, Jews and Christians. A long road of people and cultures, of stories and legends, of gods and heroes who, like Ulysses the mythical founder of the city – Olisipo – which owes its name to him, built and rebuilt this urban space. The aim of Historical Guide to an African Lisbon, XV-XXI Century is to show Lisbon's Africanness, dispersed in a plurality of memories and immaterial and invisible traces in the days in which we live. History tells us about the settlement and life of thousands of Africans who for centuries took part in the process of building the Portuguese national fact. Travelling through the city, armed with historical knowledge, we are surprised by the vigorous African presence that invaded all spaces of Lisbon society, we reconstruct a hidden Lisbon, submerged by a centuries-old prejudice that still dominates our collective imagination and we understand, with greater clarity, not only behaviours, values, practices that remain in urban daily life, but also the constant reinventions of Portuguese and African identities, present in the country.
Quotation:
Castro Henriques, I. (2021). « Historical Guide to an African Lisbon, XV-XXI Century», versão revista e actualizada, Lisboa, Edições Colibri, 2021.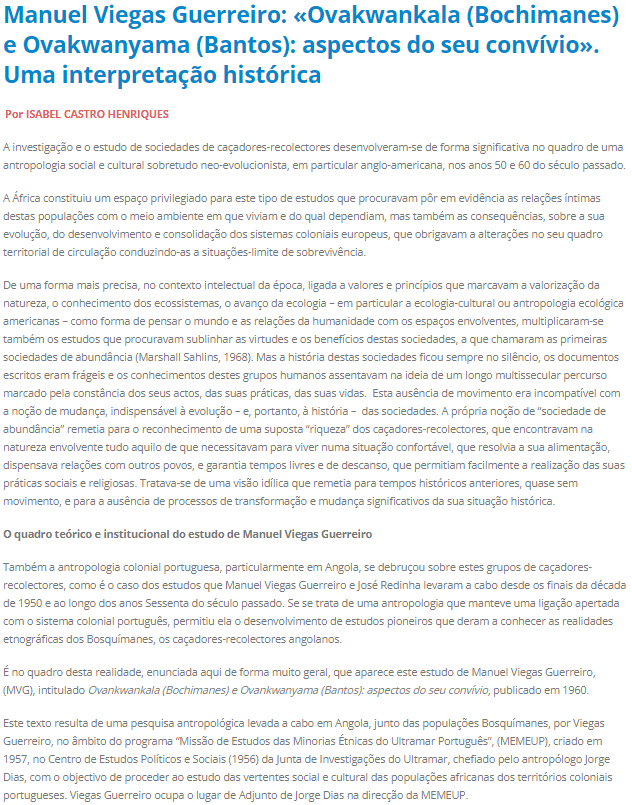 Abstract:
The research and study of hunter-gatherer societies developed significantly within the framework of a mainly neo-evolutionist social and cultural anthropology, particularly Anglo-American, in the 1950s and 1960s. Africa constituted a privileged space for this type of study which sought to highlight the intimate relations of these populations with the environment in which they lived and on which they depended, but also the consequences, on their evolution, of the development and consolidation of the European colonial systems, which forced changes in their territorial framework of circulation, leading them to situations at the limits of survival. In a more precise manner, in the intellectual context of the time, linked to values and principles which marked the valorisation of nature, knowledge of ecosystems, the advance of ecology – in particular American cultural-ecology or ecological anthropology – as a way of thinking about the world and humanity's relations with the surrounding spaces, there was also a multiplication of studies seeking to underline the virtues and benefits of these societies, which were called the first societies of abundance (Marshall Sahlins, 1968). But the history of these societies always remained silent, the written documents were fragile and knowledge of these human groups was based on the idea of a long, multi-secular path marked by the constancy of their acts, their practices and their lives. This absence of movement was incompatible with the notion of change, which is indispensable to the evolution – and therefore the history – of societies. The very notion of "society of abundance" referred to the recognition of a supposed "wealth" of hunter-gatherers, who found in the surrounding nature everything they needed to live in a comfortable situation, which solved their food needs, dispensed with relations with other peoples, and guaranteed free time and rest, which easily allowed them to carry out their social and religious practices. This was an idyllic vision that referred back to previous historical times, almost without movement, and to the absence of significant transformation and change processes in their historical situation. In Manuel Viegas Guerreiro: «Ovakwankala (Bochimanes) e Ovakwanyama (Bantos): aspectos do seu convívio». Uma interpretação histórica. Isabel Castro Henriques comments on the homonymous study conducted by Manuel Viegas Guerreiro.
Quotation:
"Castro Henriques, I. (2021). «Manuel Viegas Guerreiro – Ovakwankala (Bochimanes) e Ovakwanyama (Bantos): aspectos do seu convívio. Uma interpretação histórica. Lisbon, Newsletter Fundação Manuel Viegas Guerreiro, no 27, julho-setembro 2021, pp. 10-16."