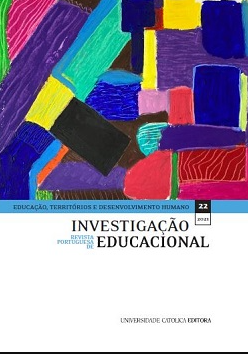 Abstract:
The covid-19 pandemic has had serious and unprecedented consequences on multiple facets of education. Teachers, students, schools and families have been affected, and the impacts of the pandemic will spill over into the future as well. The aim of Fontes e consequências do stress dos professores durante a pandemia da Covid-19 is to identify and explain the sources and consequences of teachers' work-related stress and burnout during the pandemic, as well as their job and life satisfaction. Three sources of stress are considered: changes in organisation, content and amount of work; student behaviour and performance; and technostress. The empirical research is based on an original online survey applied to public school teachers (ISCED 2 and 3) in Portugal. Information is collected for four periods: before the pandemic; in the first school closure period in 2020 (16 March-16 September); in the second school closure period in 2021 (15 January-5 April); in the survey period (June-July 2021). The data collected include characteristics and changes about: teachers and their families; job satisfaction, stress and burnout; life satisfaction; working time and teaching duties; work-life balance; teaching goals, methods and outcomes; job stress; conditions for doing remote teaching; expectations for the 2021-22 school year. The results show that teachers' work stress increased during the pandemic, with student behaviour and performance being a relevant explanatory factor. Difficulties in reconciling work and personal time are also predictors of teachers' work stress. There are also signs of increasing burnout.
Quotation:
Pato, S., & Fontainha, E. (2021). Fontes e consequências do stress dos professores durante a pandemia da Covid-19. Revista Portuguesa De Investigação Educacional, (22), 1-17. https://doi.org/10.34632/investigacaoeducacional.2021.10467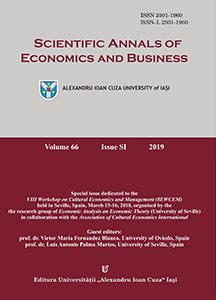 Abstract:
Cultural and creative entrepreneurs in financial crises: Sailing against the tide? Scientific Annals of Economics and Business focuses on a range of idiosyncrasies of cultural and creative entrepreneurs (CCEs) to study the resilience of CCEs in times of crisis (economic, financial and debt crisis). The demographics of CC firms (born and dead), trends and performance and the association between subsidies received and firm survival are analysed. It mainly analyses micro firms in a country where CCEs are particularly financially challenged, namely Portugal. It exploits the unique availability of micro accounting data at the private firm level over an 8-year period (2004-2011), which allows to include the effects of the last financial crisis, and to understand the evolution of the economic success criterion. The results obtained on the impact of subsidies on survival are interesting in both the CCE and the political perspectives, suggesting a positive impact of subsidies in periods of recession, and a negative impact of subsidies in periods of economic growth. Furthermore, CCE firms were found to be more dynamic than other firms in other sectors.
Quotation:
Fontainha, E., & Lazzaro, E. (2019). Cultural and creative entrepreneurs in financial crises: Sailing against the tide?. Scientific Annals of Economics and Business, 66(Special issue – dedicated to the VIII Wo), 73–89. https://doi.org/10.47743/saeb-2019-0022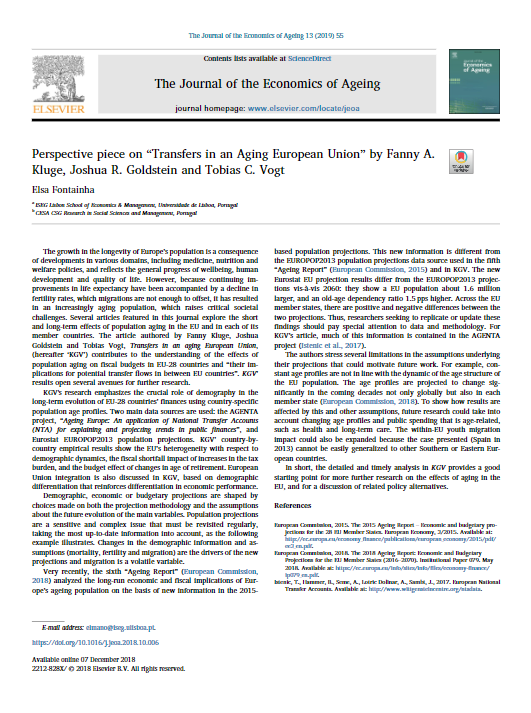 Abstract:
The growth in the longevity of Europe's population is a consequence of developments in various fields, including medicine, nutrition and welfare policies, and reflects overall progress in well-being, human development and quality of life. However, as the continued improvement in life expectancy has been accompanied by a decline in fertility rates, which migration is not sufficient to compensate for, it has resulted in a growing ageing population, which raises critical societal challenges. Several articles presented in this journal explore the short and long-term effects of population ageing in the EU and in each of its member countries. The article written by Fanny Kluge, Joshua Goldstein and Tobias Vogt, Transfers in an ageing European Union, (hereafter "KGV") contributes to understanding the effects of population ageing on the fiscal budgets of EU-28 countries and "its implications for potential transfer flows between EU countries". The results of "KGV" open several avenues for further research. Elsa Fontainha comments on the work of Fanny A. Kluge, Joshua R. Goldstein and Tobias C. Vogt on population transfers in the European Union.
Quotation:
Fontainha, E. (2019). Perspective piece on "Transfers in an Ageing European Union" by Fanny A. Kluge, Joshua R. Goldstein and Tobias C. Vogt. Journal of the Economics of Ageing, 13, 55-55. https://doi.org/10.1016/j.jeoa.2018.10.006